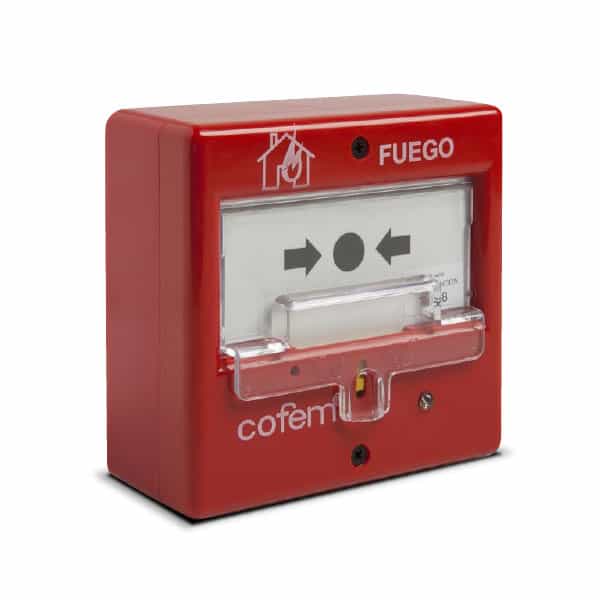 Resettable Manual Call Point fire alarm (with short-circuit isolator) for algorithmic addressable detection systems.
It has a LED that lights up when the call point is manually triggered (alarm), as well as showing a yellow tab on the lower side of the activation face.  A single flash shows communication with the control panel.
It is easy to reset through activation of the yellow button sited in the front face by means of a screwdriver.
Features
Easily resettable call point by pushing yellow button on the front side.
Transparent protector cover to avoid accidental false alarms.
Self-identified element in the fire detection algorithmic and addressable.
Communication with the control panel is indicated by a single flash of the LED.
Immediate visual recognition of alarm status by the permanent activation of the LED, and the trigger of the yellow tab on the lower side of the activation face.
According to EN 54-11 Standard, and CE mark according to the European Regulation of Construction Products (UE) N°305/2011.
Manuals
Login to private area to check the product documentation.